What is Paint Pouring?
---
Acrylic Paint Pouring is the hot new painting experience taking over the abstract art world. You can create amazing pieces of art without touching a paint brush."Karly's Paint Pouring event was amazing! She is a wonderful teacher and helped me discover a soul happy feeling no other art form has ever given me. It was like magic, creating these amazing pours and just what my tired soul needed to bring back a spark of real joy into my busy life! I'm going to encourage everyone I love to join these events " Danielle Huddy
Community Events
---
We've partnered with many local businesses to bring Paint Pouring to the community. Join us for a fun event and come create some amazing art.
Private Parties
---
Looking to add something new and fun to your next get together?
Paint Pouring is hot new way to bring your friends and family together to create some amazing art. Paint Pouring is fun and easy for everyone. Your Party includes 2 or 3 different paint pouring methods as well as 2-3 canvases to take home. We only ask that you cover and protect all your furniture. There is a travel fee for parties outside of the Denver Metro Area.
Team Building
---
Paint Pouring can be a fun Team Building event. Your team members can make individual paintings or they can work on a large scale painting as a group for a new addition to your office space. Submit an Inquiry Form for a quote. Pricing is dependent on size of group and canvas sizes.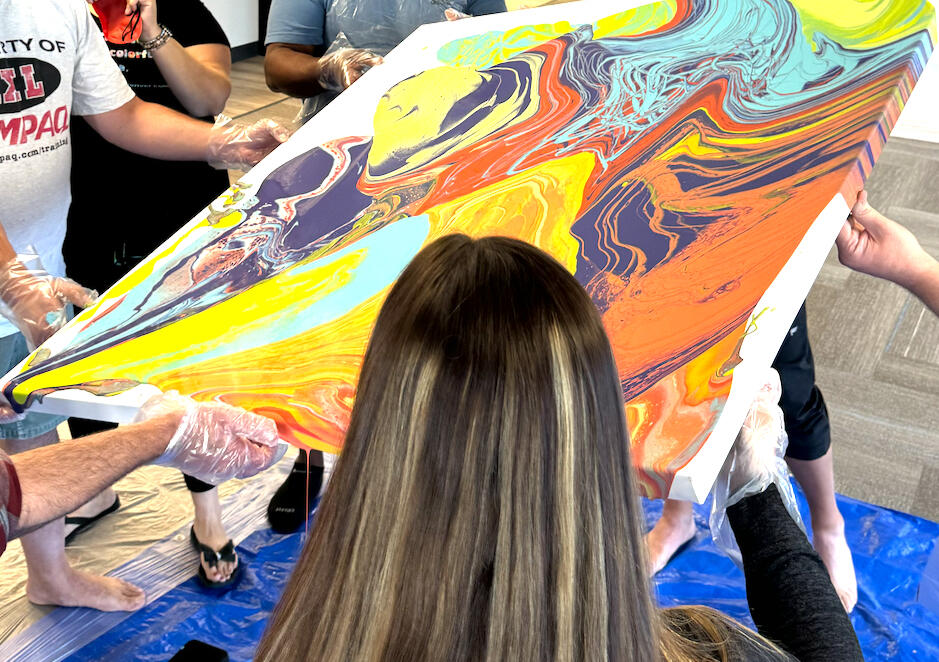 FAQ
What should I wear to a Paint Pouring Event?
Paint Pouring can be messy and that's what makes it fun. You'll want to wear clothes that you don't mind getting paint on.What's included in my ticket price?
For all public events and Private Parties we we include 2-10x10 canvases. We bring 10 or more paint colors to choose from and all the other equipment needed to make your acrylic pour painting.What should I use to cover my surfaces for a private event?
You can use a variety of things to cover your surfaces. Some ideas are inexpensive shower curtains from the dollar store, plastic table clothes, contractor or heavy duty trash bags and tarps. Do you take a deposit?
Yes, for private parties and Team Building events we take a 50% non refundable deposit based on the number of guests you are anticipating. This is so we are able to secure all the equipment we need for your event. The remaining amount is due 3 days prior to your event.What happens if we need to change dates or cancel?
Once you send your deposit we are ordering materials immediately, especially due to the supply chain issues we are currently experiencing, so we can make sure we have them for your event. If something comes up or there are changes in covid restrictions we will work with you to change the date. For community events we will honor your payment for a future event.Are children able to paint pour and are they less expensive?
Children and Adults are priced the same because they use the same amount of equipment and supplies. Yes, children can participate but please note that younger children may need assistance from their parents in moving the canvas.If paint gets on my surfaces how can I get it off?
We've found that alcohol wipes or a cleaner will get the paint off surfaces. It's best if done sooner rather than later.How long does it take for the paintings to dry?
The paintings take 24 hours to dry to the touch. Then take an additional 3-4 weeks to cure. At that point the paintings can be signed and varnished. For private events, it is best if everyone can keep their paintings at the venue for 24 hours. If not we are able to arrange for boxes to take paintings home.
Karly Stein, Owner and Artist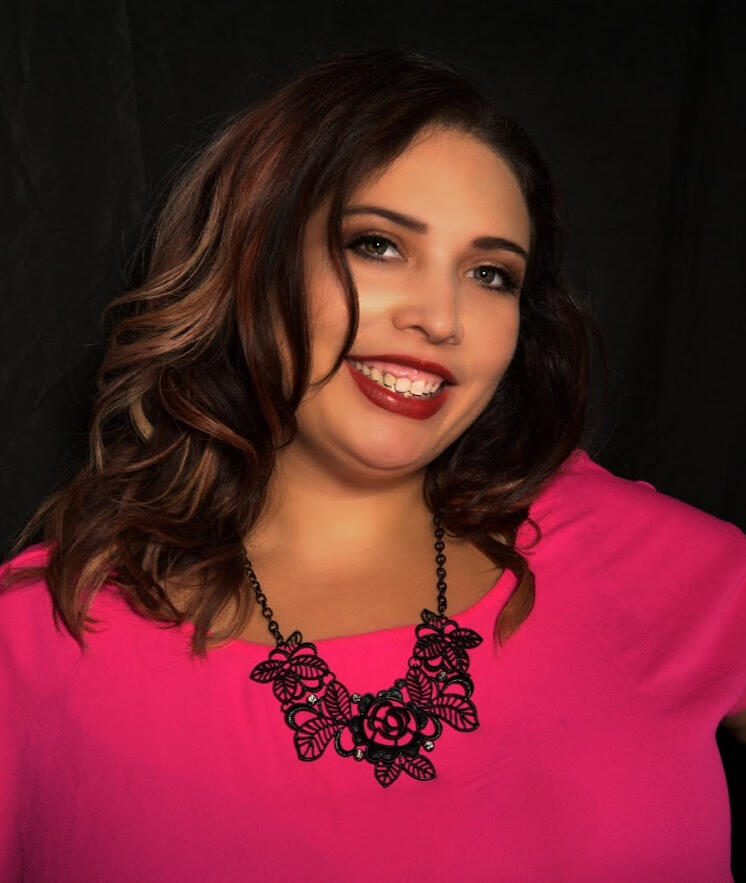 Karly Stein is the owner of K.Stein Creations and Paint Pouring Denver. Karly has been an artist for most of her life and in December 2020 discovered acrylic paint pouring. She fell in love with this medium immediately and people started gravitating to her work. Quickly after her first painting people were asking to buy paintings and for her to teach. She just loves how this art form requires you to surrender, trust the paint and trust the process. Her first year in business was a huge success and she's looking forward to sharing paint pouring with many more people.
Amanda Hunt, Assistant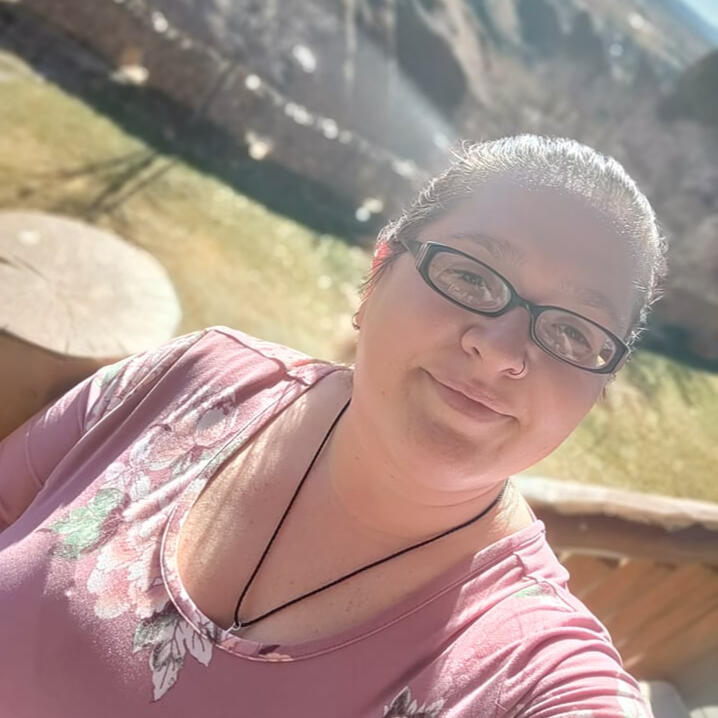 Amanda Hunt is Karly's extraordinary assistant. She the person who helps keep the show running. You'll find her making sure everyone has what they need and running the show when it comes time for clean up with her amazing organizing skills. Her favorite part of Paint Pouring Events is seeing the look on people's faces when they create their art.
© K.Stein Creations, LLC. All rights reserved.